Tahoe Bike Love Activities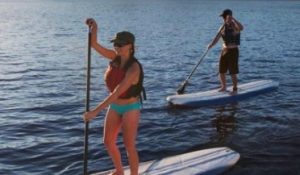 Tahoe Bike Love activities and recreation: 'Love isn't love till you give it away'. One of the best ways is to share your adventures with others on the trail, through the water or high above. Add some live music and you can lay down a soundtrack for your adventure of a lifetime.
Once called "America's Year-round Playground", Tahoe has an activity for everyone that can inspire, challenge and prompt you to experience it solo or share it with others. Whether you choose to fly in the air, cruise on the water, pedal on the trail, hit a ball, try your luck or move to the beat of local, national, and internationally celebrated entertainers, you can connect to the rhythm of love here.
There are many venues easily ridden to by bike with available racks or valet parking.
You and family members can also get up close and personal with the heartbeat of community by attending local art and craft fairs, farmers markets, and community events where families and friends come together to share their handcrafts and celebrate their love of community and place.
Love grows and expands with your participation and support of these homegrown events and activities. Many of them are produced by local non-profit organizations for environmental, social and cultural education purposes, while others are valuable fundraising opportunities to help them advance their mission.
For love to thrive, in community and in us, we come together as residents and visitors to 'share the adventure' and pay it forward for future generations.