The Bench Out & Back Mountain Bike Trail Details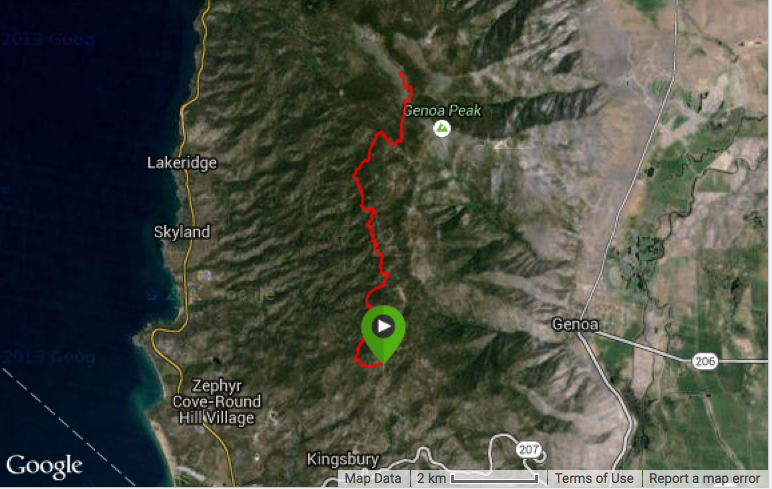 The Bench Mountain Bike Out & Back Ride Details
Challenge:
Single track, rock steps/drop offs, and may need to hike-a-bike in sections.
Trailhead:
GPS: 39.004166 / 119.903611
Head eastbound up Kingsbury Grade (SR207) 2.8 miles and turn left on North Benjamin Rd. Continue uphill on Andria Drive to the end of the paved road and parking lot – the trailhead.
The Ride:
A TRT single track with technical sections having sizable rocks that may require walking over, and fun sections with smooth surface, a pigmy forest, and when you get near the summit loose shale rocks. Follow the posted trail signs. This is one of the most beautiful vistas that allow you to see the entire Lake – from Freel Peak (the Lake's highest at 10,881') to the south, and Granite Chief at Squaw Valley to the North.
Ride Option: Spooner Summit. For an extended ride, you can continue northbound from the Bench another 5.6 miles to Spooner Summit. There you can either return for an out/back to your vehicle, or plan to have another vehicle at Spooner Summit.
Historical:
The actual bench was installed in 1986 by the South Lake Tahoe Chapter of Kiwanis International in memory of Malcolm Winans.